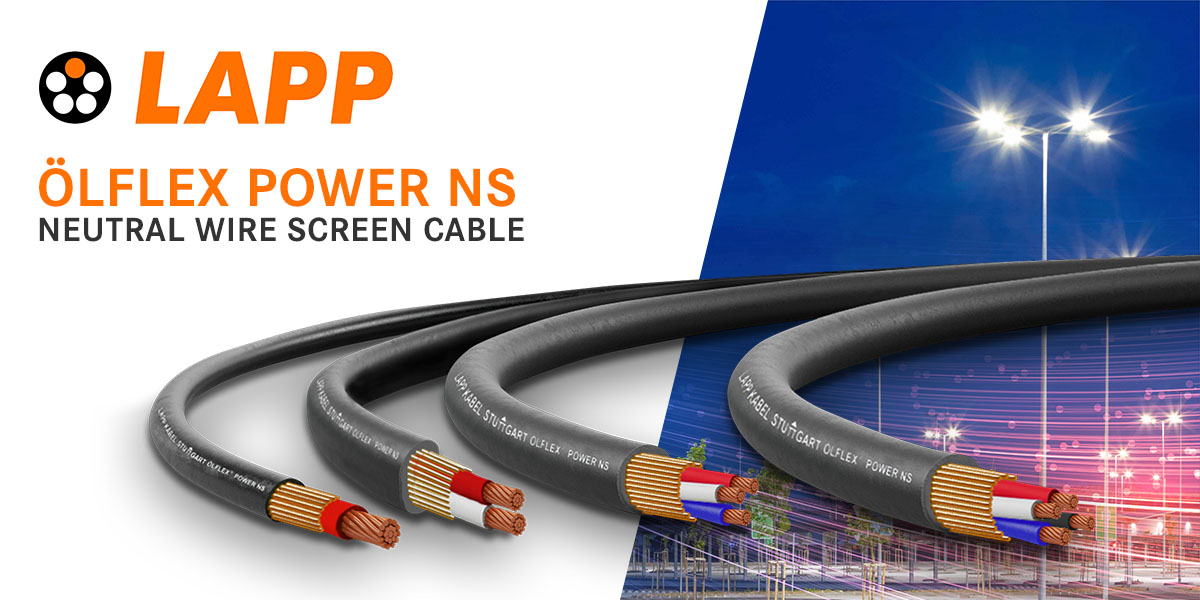 ÖLFLEX POWER NS - The Neutral Wire Screen Cable by LAPP
It's finally here - the release of ÖLFLEX POWER NS Neutral Wire Screen Cable by LAPP, designed to provide reliability and performance for all applications. Available now from ECS.
ÖLFLEX POWER NS
is the latest addition to our extensive range of industrial cables and connectivity solutions. With superior performance, durability, and reliability, it is set to become a go-to solution for a wide range of industrial, commercial and domestic applications.
Available in a range of sizes and configurations to suit a variety of applications, used for power transmission and distribution, and is suitable for both indoor and outdoor use. Typical applications can range from Main Power Supplies for buildings and houses through to Street Lighting.
In addition to its superior performance and durability, POWER NS is also available in a direct burial version designed to withstand the rigours of underground burial, including exposure to moisture, soil, and other harsh environmental factors.
---
Main Benefits
Durability: Designed to withstand harsh environments
Direct burial: Available with a 3.2mm Sheath for 10 & 16mm Conductor Sizes in 1 - 4 Core
Versatility: Suitable for a variety of installation applications.
Flexibility: Available in a range of sizes and configurations.
Reliability: Designed to provide consistent, high-performance electrical connections over an extended period, ensuring optimal uptime and productivity.
Main Features
Neutral copper wire screen
Durable oil-resistant outer sheath
Direct burial capability (3.2mm sheath)
Wide range of sizes and configurations
Rated for use in both indoor and outdoor environments
Flexible design for easy installation and routeing
High-performance electrical connections over an extended period
---
Construction
Conductors: Standard plain annealed copper wires – Class 2
Core Insulation: PVC
Neutral Screen: Plain Annealed Copper Wire
Outer Sheath: PVC (1.8mm & 3.2mm)
Colour: Black
Specifications
Flame Retardant: According to IEC 60322-1-2
Temperature Rating: Up to 75°C
Rated Voltage: 0.6/1kV
Minimum Bending Radius: 12 x Cable Diameter
Standards: Based on AS/NZS 4961