Optimize OT Network Quality from Management Perspective
Data collection begins with "Connectivity", a critical factor driving smart factories. However, achieving connectivity in factories is no small task. Many successful smart factory transformation leaders point out the need to consider user-oriented perspectives in order to achieve business objectives when designing network connectivity for smart factories. By focusing on the user first, factory leaders can create monitoring interfaces and management mechanisms to consistently optimize OT network quality in the factory.
OT Network Engineers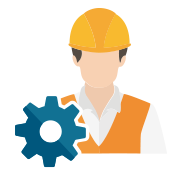 Auto scanning network devices and auto drawing of topology connections supports real-time visualization
Monitoring covers wired and wireless networks
Extend network infra monitoring to edge devices (e.g., serial devices)
Auto scanning and security view for devices security to prevent network vulnerability
Operation Managers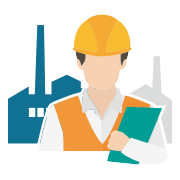 Easy integration with IT interface and OT management systems to lower efforts and cost
No blind side for whole network infra and edge network monitoring to lower risks of invisible issues
Reports of critical network device components monitoring for predictive maintenance and effective assets management
Network devices security auto scanning report for security upgrade priority and schedule planning
MXview: Moxa Network Management Softeware Solution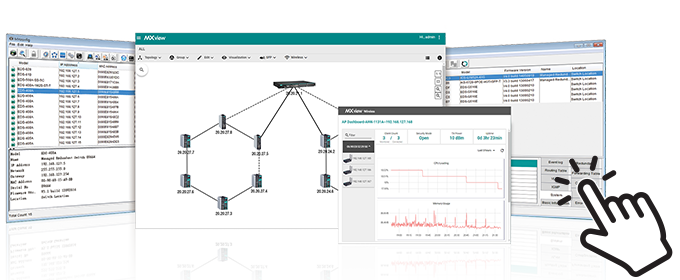 With over 30 years of industrial automation network experience, Moxa's industrial network management software "MXview" offers visibility of operational technology (OT).
This allows network operators to make more informed decisions and massively improves quality of network management throughout deployment, maintenance, and diagnostics. Feel free to try it.