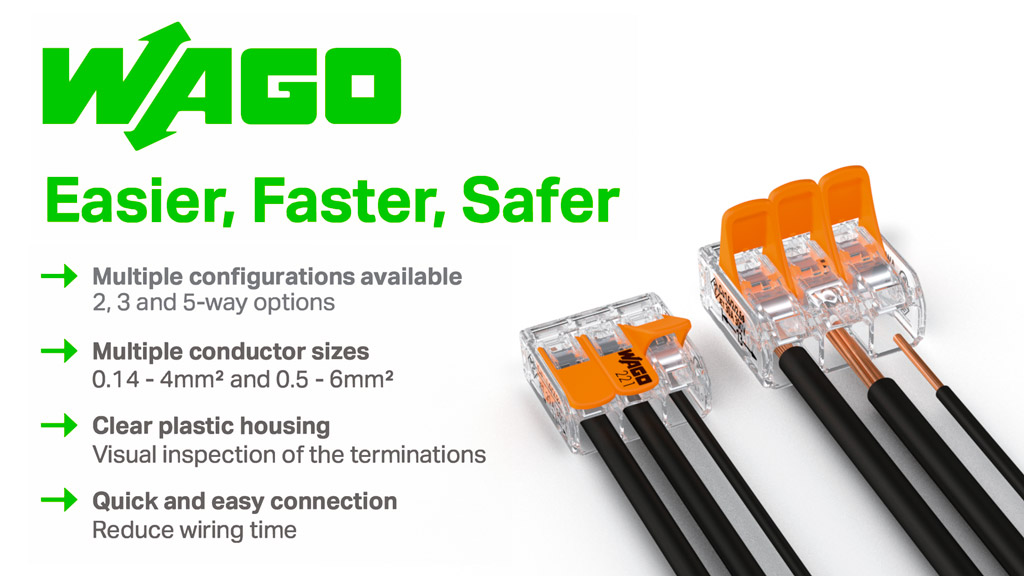 COMPACT Splicing Connectors with Levers, 221 Series
WAGO's 221 Series COMPACT Splicing Connectors connect all conductor types ranging from 0.14 to 6 mm2. Discover their sophisticated design, convenient usage, diverse variants and unbeatable advantages.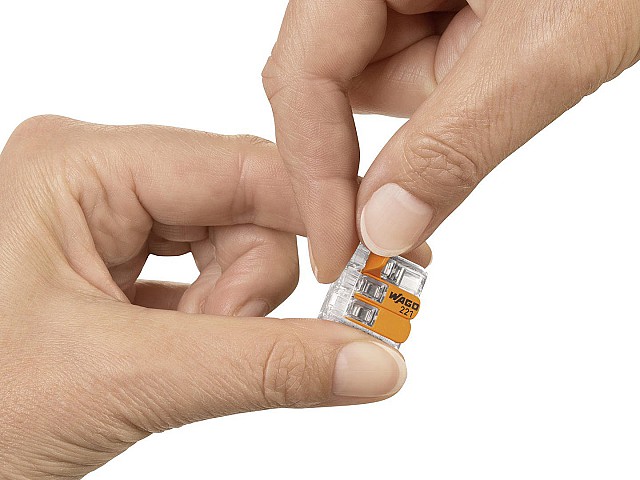 Two Sizes for All Conductor Types
Quickly and easily connect all conductor types of different cross sections using two-, three-, and five-wire connectors. The new connectors accommodate fine-stranded conductors from 0.14 to 4 mm2, as well as solid and stranded conductors from 0.2 to 4 mm2 (24–12 AWG). With the 6 mm2 (10 AWG) variant, connect all conductor types – with cross sections from 0.5 to 6 mm2 (2−10 AWG)
Extremely Easy to Use
You can open WAGO's Splicing Connectors easily and quickly. Opening the levers on the 221 Series takes very little effort. This means you can connect conductors quickly – and without a single tool! While you are connecting the conductor, recessed handles on the sides ensure an easy, secure grip on the connector.