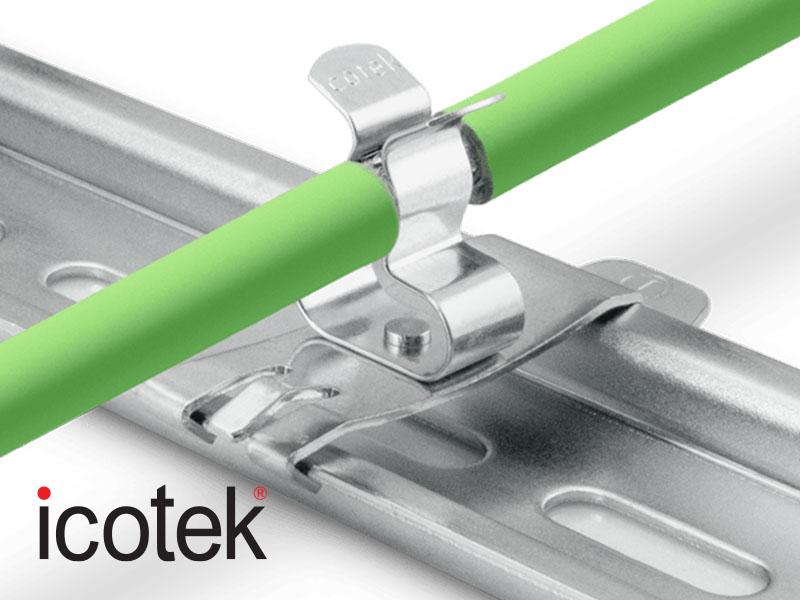 The new EMC cable clamps are an ideal solution for the reliable earthing of cable shields including a double strain relief.
The cables are strain relieved above and below the shield connection, thus, the cable shield is not used for strain relief and therefore not damaged – as recommended by the PROFINET installation guidelines.
---
EMC shield clamps for screw assembly with or without integrated strain relief
EMC shield clamps are used, where the shield of cables must be connected to the earth potential. They are easy to use and effective in earthing single cable shields.
When using types with integrated strain relief cables can be fixed via the cable jacket using cable ties. Thus strain relief in accordance with EN 62444 is achieved. We also offer EMC shield clamps with double strain relief function acc. to PROFINET installation guidelines.
Due to its special design the clamping ranges of the MSKL are very large while the dimensions are comparatively small. (Example: MSKL 3-12, assembled with a 12 mm cable shield: width 26.25 mm). The EMC shield clamp LFZ-M|MSKL is also available as 45° and 90° angled version. The 45° angled type is suitable for the use in frequency converters from various manufacturers. Thus, the cable can be inserted in a 45° angle into the wiring duct. For the cable routeing and strain relieving on edges the 90° angled type can be used.
The shield clamps are easily attached to mounting plates via screw.
The shield clamp LFZ-U|SKL is available for M4 or M5 screws. During assembly it is sufficient to loosen the existing screw slightly to be able to slide the clamp underneath before re-tightening the screw.
Shield clamps LFZ-U-AB are especially suitable for mounting on Allen Bradley Powerflex 525 & Powerflex 527 AC drives. Direct contacting on the drive saves space and interference signals are picked up directly at the interference source.