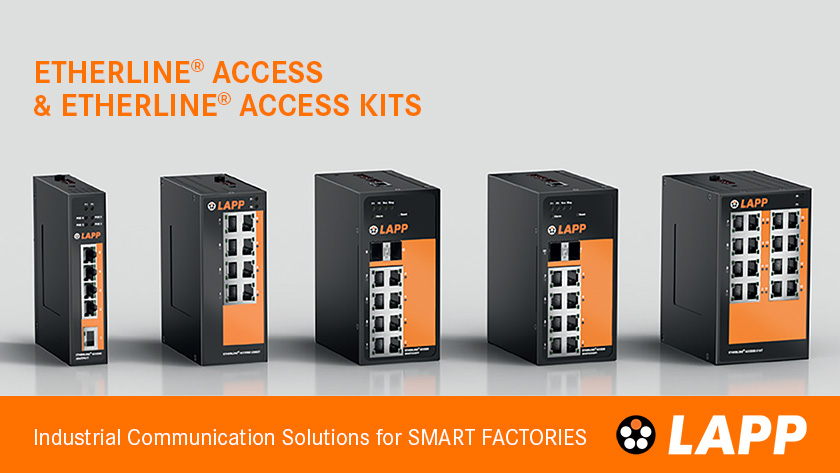 The right solution for every application
Digitalisation is already leading to ever increasing data volumes in production halls. As a result, Ethernet, which is already commonly used in the office space, is also becoming increasingly important in industrial environments. The challenge for industrial data cables lies in reliably transferring ever higher data rates in harsh industrial environments. Benefit from our global product availability at 40+ sites and protocol-independent expert know-how. As we incorporate products into our customers' automation processes, we are constantly asked to supply innovative ideas to solve important future-oriented challenges. Therefore we offer our customers a wide array of components and system solutions for factory, building and process automation. Our data communication solutions include complete cabling and connectivity systems for integrated networking at the sensor/ actuator and control level right through to the inventory management system.
Industrial Communication Solutions for
SMART FACTORIES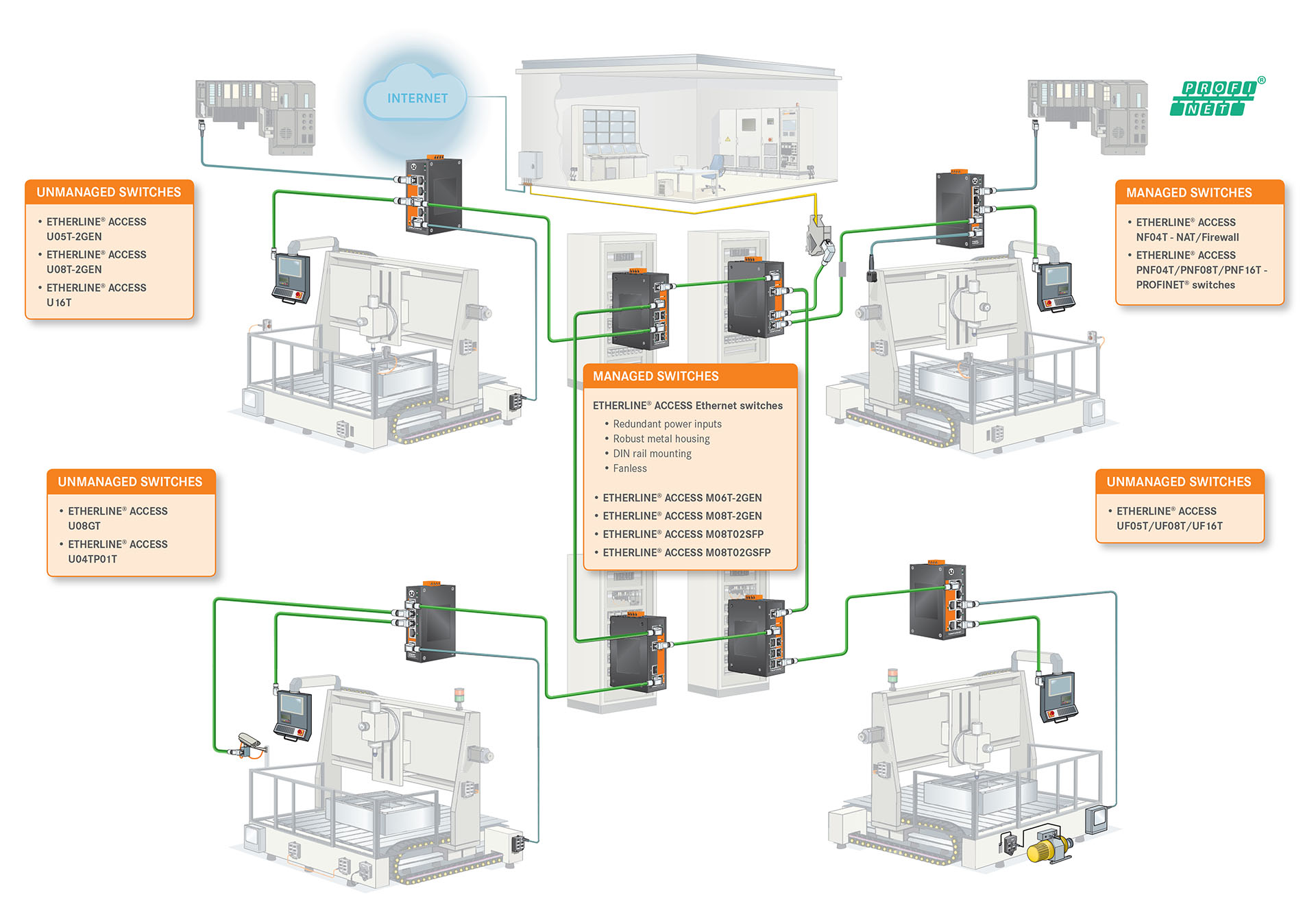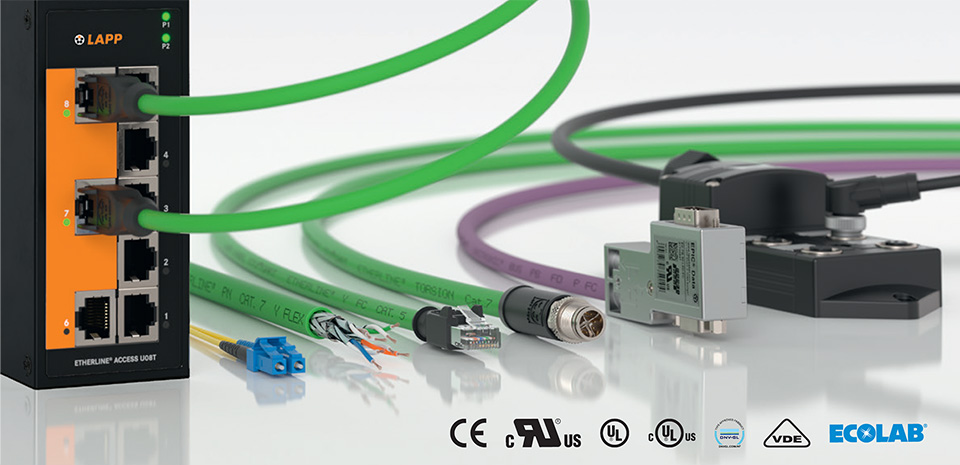 ETHERLINE® ACCESS
Industrial network solutions for Smart Factories
Reliable functioning industrial network components from a single source. Industrial network solutions from LAPP contain data cables, connectors, accessories and industry compatible switches. Improve your total costs of ownership (TCO) through fast commissioning and thus reduced downtime. Rely on LAPP's renowned quality, high availability and comprehensive services.
ETHERLINE® ACCESS KITS
Industrial Communication Kits
The Industrial Communication Kits from LAPP contain the most important components for setting up your industrial ethernet network at a particularly attractive kit price. The cables, connectors and switches included enable network installation to be carried out within and between machines.