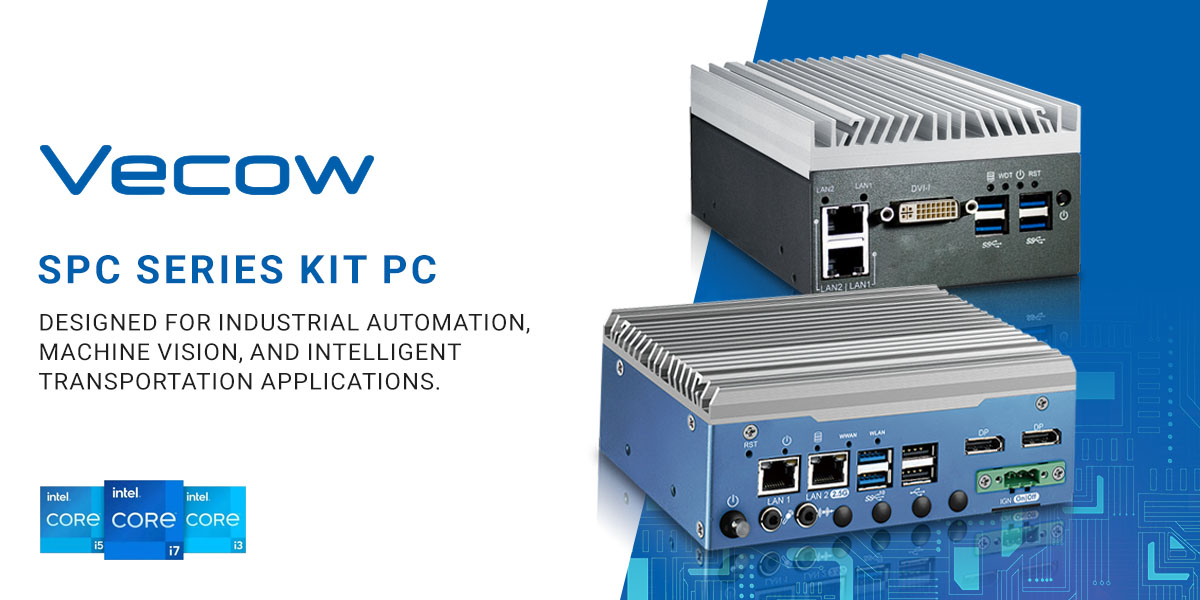 A Rugged and High-Performance
Embedded System for Industrial Applications
The Vecow SPC series is a line of rugged and high-performance embedded systems designed for industrial automation, machine vision, and intelligent transportation applications. These systems feature powerful processors, high-speed connectivity, and extensive I/O capabilities, all housed in compact and durable enclosures. With their robust design and flexible configuration options, the Vecow SPC series is well-suited for use in harsh environments and demanding industrial settings where reliability and performance are critical.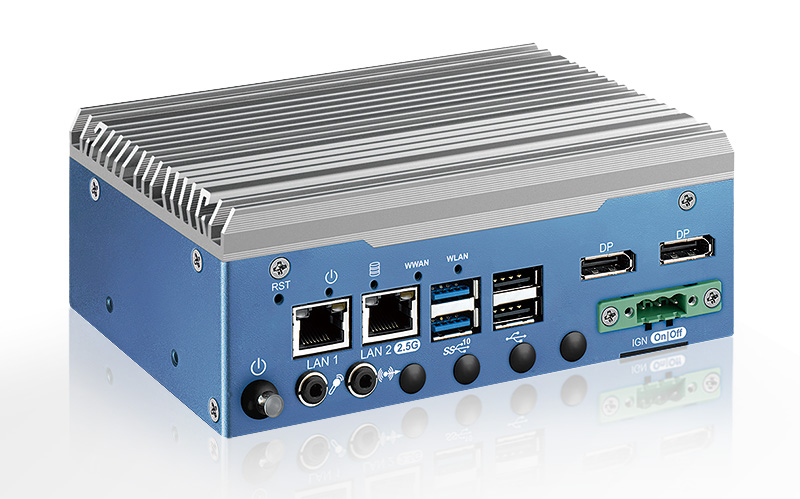 Vecow SPC-7100 – 11th Gen Fanless Embedded System
Powered by 11th Gen Intel® Core™ i7/i5/i3 processor (Tiger Lake UP3), Vecow SPC-7100 supports memory DDR4 3200HMz up to 32GB and between 12W and 28W TDP, delivering better system productivity than previous generation. Equipped with Intel® Iris® Xe Graphics, Vecow SPC-7100 supports dual simultaneous and independent displays up to 4K resolution. Featuring -40°C to 75°C operating temperature and DC 9V to 55V power input, optional full function SUMIT A, B expansion and 1 2.5G GigE LAN makes SPC-7100 a perfect solution for Factory Automation, Service Robot, Cellular V2X, Smart Retail, or Industry 4.0 and AIoT applications.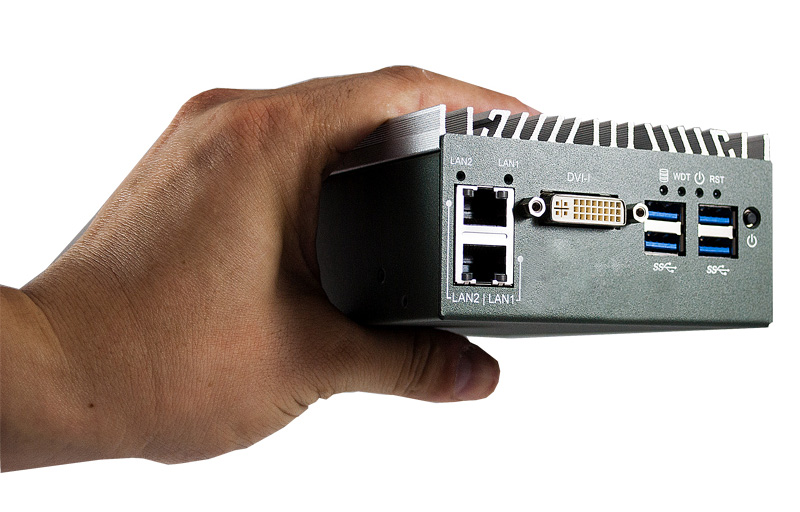 Vecow SPC-2145 – Atom™ Quad Core E3845
Vecow SPC-2000 Series Ultra-compact Embedded System features with ultra small form factor, multiple I/O onboard, WiFi/3G/4G/UMTS/GPS supported, reliable performance in harsh environments and wide range of power input to make easy implementation possible. Vecow SPC-2000 Series Ultra-compact Embedded System is your powerful, fanless, compact and cost effective choice to meet various requirements of Automation, Machine Vision, Surveillance and any Internet of Things (IoT) applications.