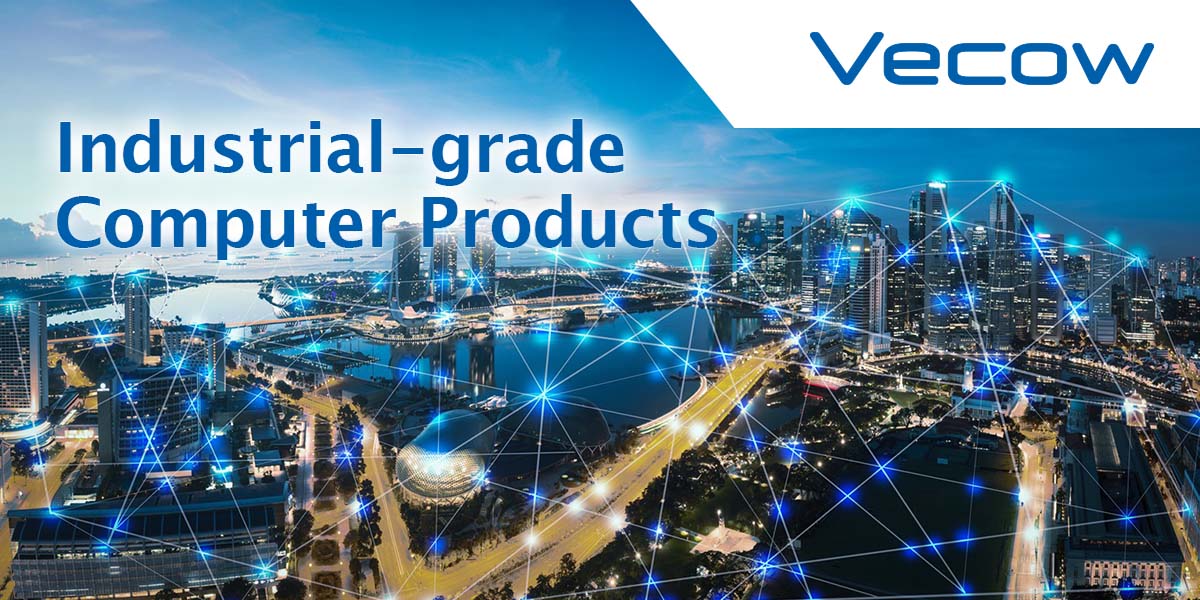 Vecow - A Manufacturer of World Class
Industrial-grade Computer Products
Vecow is a team of global embedded experts. They are dedicated to designing, developing, producing, and selling industrial-grade computer products. All of our products are leading in performance, trusted in reliability, exhibit advanced technology, and innovative concepts.

Vecow offers AI-ready Inference Systems, AI Computing Systems, Fanless Embedded Systems, Vehicle Computing Systems, Robust Computing Systems, Single Board Computers, Multi-Touch Computers, Multi-Touch Displays, Frame Grabbers, Embedded Peripherals and Design & Manufacturing Services with leading performance, trusted reliability, advanced technology, and innovative concept.

Vecow aims to be your trusted embedded business partner. Their experienced service team is dedicated to creating and maintaining strong partnerships and one-stop integrated solutions. Their services are specific and consider each partner's unique needs in regards to: Autonomous Car, Robotic Control, Rolling Stock, Public Surveillance, Traffic Vision, Smart Automation, Deep Learning, and any AIoT/Industry 4.0 applications.

Vecow is an American Industrial Systems, Inc. (AIS) company. Headquartered in Irvine, California, USA, AIS offers in-house electronic and mechanical design, software development, manufacturing, production and quality control services.
Offering one of the widest ranges of industrial computing solutions, AIS is fully committed to empowering, improving and delivering turnkey HMI, control, monitoring and display solutions for OEM, ODM and end-user customers. AIS is an ISO 9001:2008 certified supplier and manufacturer of rugged computers and displays.
""At ECS, our customers constantly push the limits of technology, and some even require specific requirements that are not readily available. Thanks to Vecow's help and understanding, we have not only met but exceeded our customers' expectations, from initial paper designs to the R&D test phase and all the way to mass production. Having a partner who understands real-world challenges makes it easy for us to think creatively and deliver turnkey solutions that result in successful project outcomes.""
Vecow Design & Manufacturing Service
Except product series implicated in Machine Vision, Video Analytics Surveillance, and Intelligent Automation, Vecow enable to modifying existing products to meet partners' satisfaction. Also, Vecow also provides Design & Manufacturing Services (D&MS) within In-Vehicle, Medical, Military and ITS (Intelligent Transportation System) application fields, which usually require high-speed processing and high-quality requirements.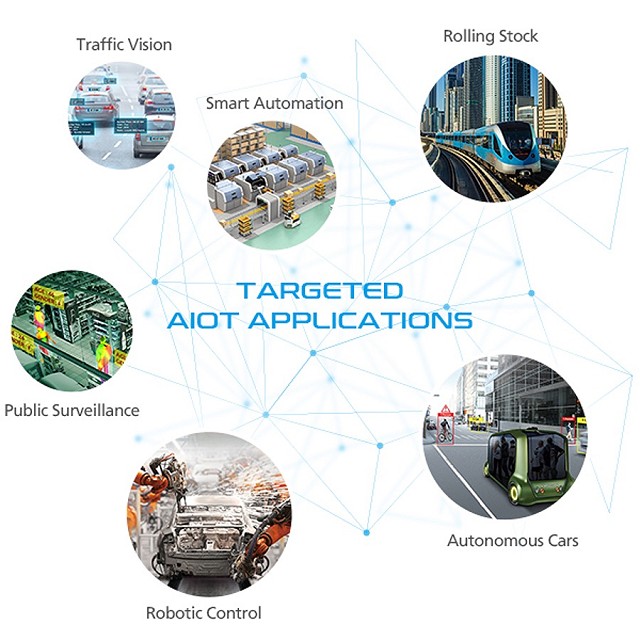 Vecow offers diverse product customization from core modular designs to finished products according to customers' diverse specifications in all kinds of industrial fields. Build on non-recurring engineering (NRE), Vecow 's Design and Manufacturing Service (D&MS) team is devoted to research, development, and deployment to fulfil partners' requirements of quality and budget. during three hundred to five hundred quantity projects, Vecow's D&MS team will analyse and consult for customized x86 platform products for partners.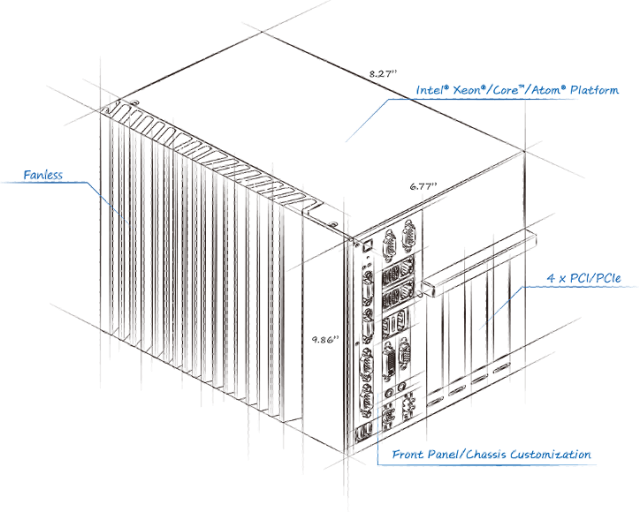 Modification of Vecow's standard products would be another option for budget saving and quality assuring. From modifying chassis colour to customising solution boards, Vecow contributes completed engineering and manufacturing services to satisfy specific requirements of quality and specifications.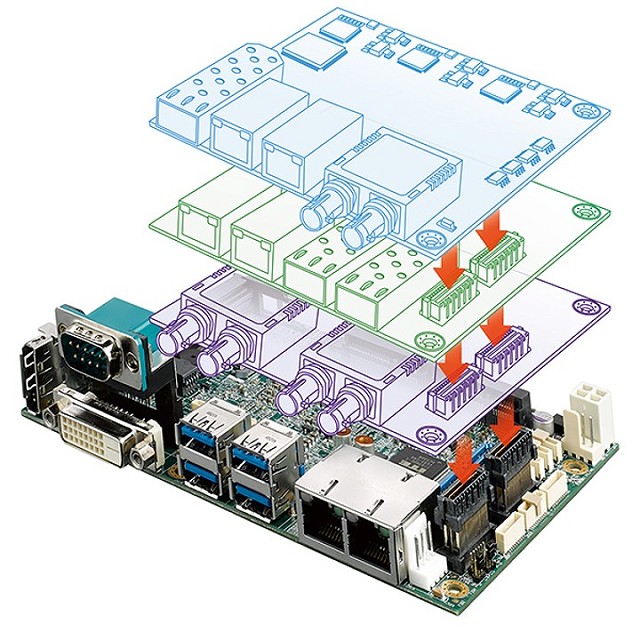 Vecow has its own factory and innovative technology so can promise our customers to use of original IC, long-term supply, and the quality of design and manufacturing of product.
Vecow Vehicle Computing
A Vehicle Computing system is dedicated design and ultimate for strict in-vehicle environments to secure the tasks in each trip. It involves rugged reliability, mobile computing performance, mobile communication availability, computer circuit protection, power management, system integration, capacity of storage, critical operating environments, safety validations, friendly user interface and maintenance efforts. Boosted by advanced CPU and chipset solution, fanless design for max -40°C to 85°C operation, multiple external SIM card sockets for WiFi 6, 5G, 4G/LTE, 3G/GPRS or UMTS wireless communication, powered PoE+ LAN for video capture, CAN Bus for in-vehicle system management, multiple SSD/HDD with RAID data protection, rugged X-coded/A-coded M12 connectors, Ignition Power Control, Surge Protection, up to 6V to 160V wide range power input, E13, EN50155 & EN50121 certified, Vecow rugged vehicle computing system is powerful & high-reliable engine for real-time in-vehicle embedded applications.

Vecow's ECX-2200/2100 (M12), ECX-2000 PoE series, ECS-9200 (M12), ECX-1000 Series, IVH-9000/9200 series, ECS-9700/9600 series, ARS-2000 (M12), SPC-4500/4600 series, and ABP-3000 series fanless embedded systems are your excellent engine for real-time, rugged, or any vehicle computing applications.