What is a Point-to-Multipoint Wireless Bridge, and why do I need one?
Sometimes you need to interconnect devices from a control station to multiple remote sites. Traditionally a network cable, fibre cable needs to be trenched between sites and installed in a protective conduit.
There can be many obstacles in the cable path including, roads, water, buildings, private land, distance limitations of copper cable and most importantly, cost. Wi-Fi bridging is one of the most cost-effective technologies for navigating these obstacles.

Here are just some of the devices you can connect across a Wi-Fi bridge
Security Cameras/Systems
Networking, computers, printer
Serial devices RS232, RS485 (using a serial to ethernet converter)
PLC's, IO Devices etc…
---
Wi-Fi Bridges & Point-to-Multipoint Explained
A Wi-Fi Multipoint Bridge can be likened to a 'Virtual Ethernet Network' with each remote site resembling a data cable, and the multipoint bridge acting as a data switch.
A bridge should not alter the frames or data and should be 'transparent' to any devices that communicate over the bridge. Transparency is especially important to some industrial protocols that need to pass over the bridge unaltered.
A Wi-Fi Bridge sole purpose is to provide bridging – it does NOT perform Wi-Fi device access for devices. In fact, the Wi-Fi Bridge is not seen by Wi-Fi devices such as phones and laptops.
If Wi-Fi device access, is required at either end of the bridge, then an additional Wi-Fi Access Point will be required.
Finally, "Point-to-Multipoint" refers to the connection of multiple sites – where there can only be 1x Wi-Fi Bridge Access Point and multiple Wi-Fi Bridge Subscribers.

See last month's article on point-to-point bridging.
DOWNLOAD SCHEMATICS & COMPONENTS
---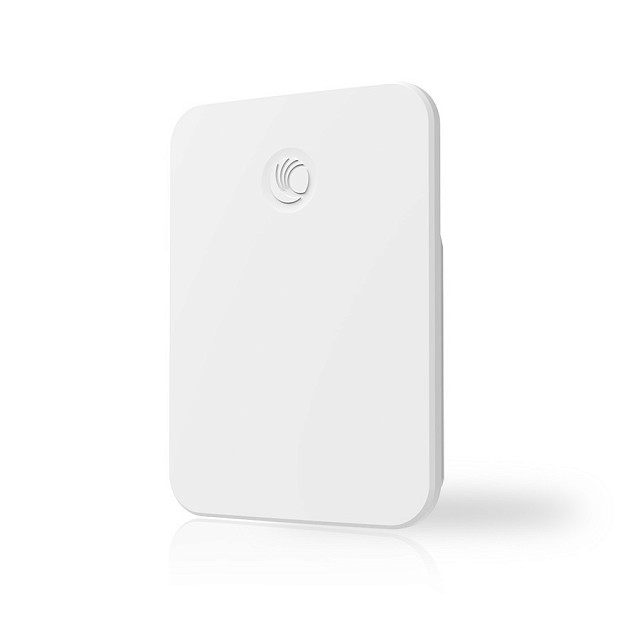 Cambium ePMP MP 3000 MicroPOP Fixed Wireless Access Point
The ePMP™ MP 3000 is Cambium Networks' MicroPOP solution for WISPs and enterprise network operators. The MicroPOP MP 3000, part of the ePMP portfolio, injects additional capacity where it is needed most and extends network coverage in a cost-effective, lightweight manner.