The joining of glass fibres - the so-called splicing - requires a lot of experience and fine motor skills.
And once the fibres are connected they can only be separated again by cutting. Pluggable connections are therefore better suited for the variable connection of terminal devices in industrial plants.
For this purpose there are splice boxes with sockets, so-called pigtails, into which the optical fibres can be inserted in no time at all.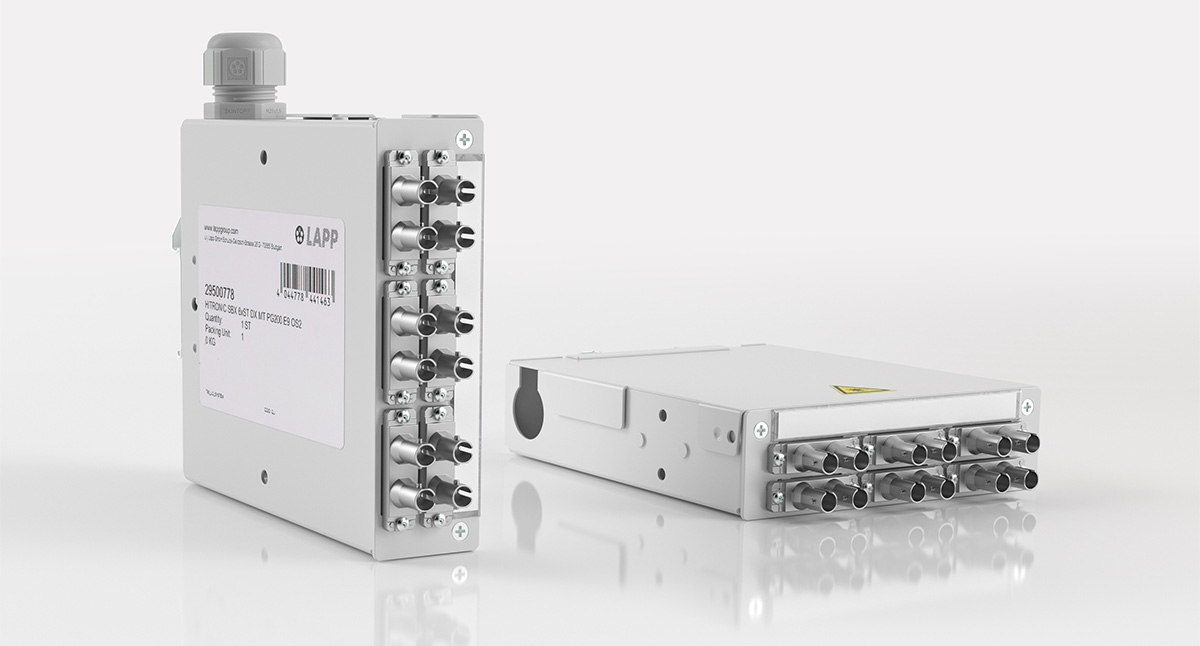 With HITRONIC SBX, LAPP presents a new generation of splice boxes made of robust metal for installation in switch cabinets.

The HITRONIC SBX fit on TH35 mounting rails and can be mounted on them in three different positions, making it easier for the installer to insert the cables.

The splice boxes comply with IP20, the protection class required in control cabinets, temperature range extends from -40°C to +70°C and can be used in a wide variety of applications.

They are available in different versions with six or twelve ST Duplex, LC Duplex, SC Duplex or SC-RJ couplings and in all optical classes (OM1, OM2, OM3, OM4, OS2).