WAGO'S 221 is flexible, fast and safe to use.
Flip the lever up, insert your cable and flip the lever back down and you are done. No need to pull out your screwdriver and the cage clamp technology ensures the perfect electrical connection every time.
Multiple configurations available (2, 3 and 5-way options)
Multiple conductor sizes (0.14 -4mm2 and 0.5 - 6mm2)
Clear plastic housing (Visual inspection of the terminations)
Quick and easy connection (Reduce wiring time)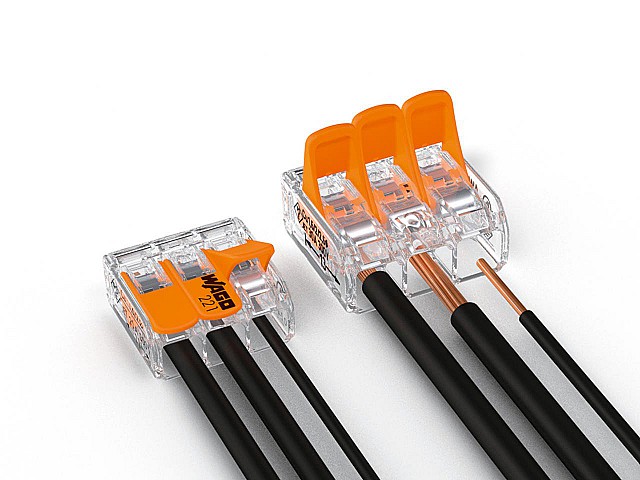 Two Sizes for All Conductor Types
Quickly and easily connect all conductor types of different cross sections using two-, three-, and five-wire connectors. The new connectors accommodate fine-stranded conductors from 0.14 to 4 mm2, as well as solid and stranded conductors from 0.2 to 4 mm2 (24–12 AWG). With the 6 mm2 (10 AWG) variant, connect all conductor types – with cross sections from 0.5 to 6 mm2 (2−10 AWG)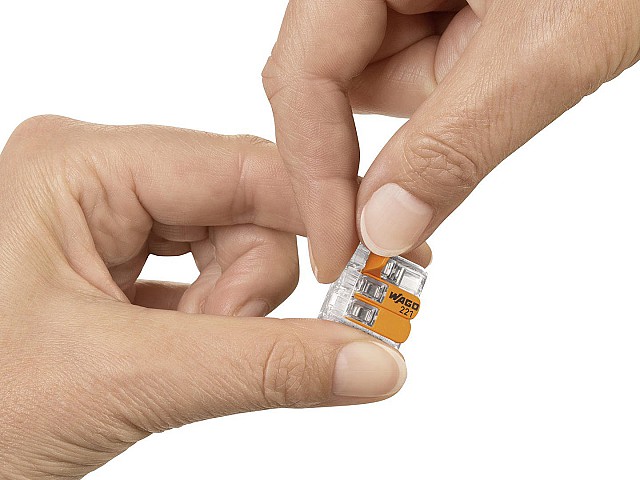 Extremely Easy to Use
You can open WAGO's Splicing Connectors easily and quickly. Opening the levers on the 221 Series takes very little effort. This means you can connect conductors quickly – and without a single tool! While you are connecting the conductor, recessed handles on the sides ensure an easy, secure grip on the connector.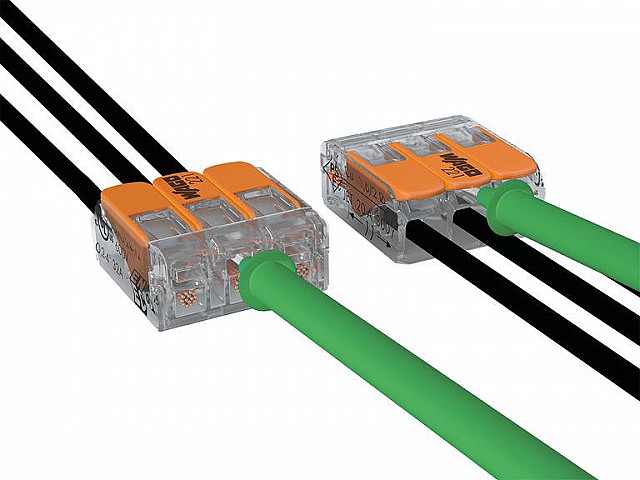 Two Test Slots
With the new 221 Series Splicing Connectors, you can now test the voltage from two different sides – even when installed. The connectors carry two test slots right where the WAGO imprint is shown: one in the conductor entry direction and one on the opposite side. This accessibility provides extremely convenient testing conditions – even after installation within a wide range of applications. All connector variants also provide a secure contact for all standard test probes.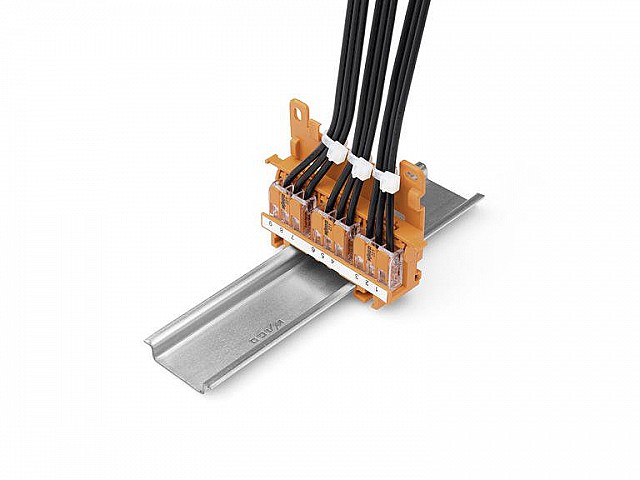 WAGO's 221 Series Conquers Distribution Cabinets
Mounting carriers are available for every 221 Series Splicing Connector – whether it's the two-, three- or five-wire model. They can be mounted vertically as well as horizontally. Secure the carrier by snapping it onto the DIN-rail, or with screws on smooth surfaces. The flexible mounting clamps simplify both connector insertion and removal. Conductors can be conveniently connected and removed before or after inserting a connector into the carrier. A test slot is always accessible, ensuring compliance with VDE standards.