Certified Electrical Safety Engineer
Inform, Educate, Develop
Gain a professionally recognised qualification, become a competent knowledgeable practitioner in key areas related to machine safety.
---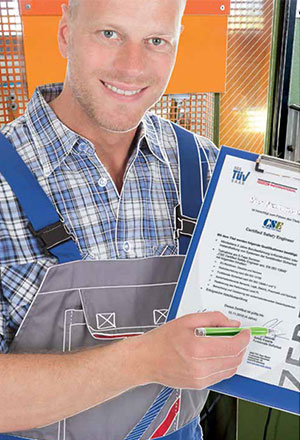 Whether you're an Operations Manager, Machine Designer or Service Technician – the safety of machinery and equipment affects everyone. That's why Wieland is offering a CESE Course hosted by ECS in Hamilton for those interested.
Learn from Qualified experts
Gain a professionally recognised qualification
Become a competent knowledgeable practitioner
Description
The course conveys the required legal and normative principles needed to properly evaluate the functional safety of a machine and to design and calculate safety functions.
This is a cooperative course between Wieland and SGS-TÜV Saar covering the safety-technical aspects of machinery and equipment with a focus on electrotechnology, hosted by ECS.